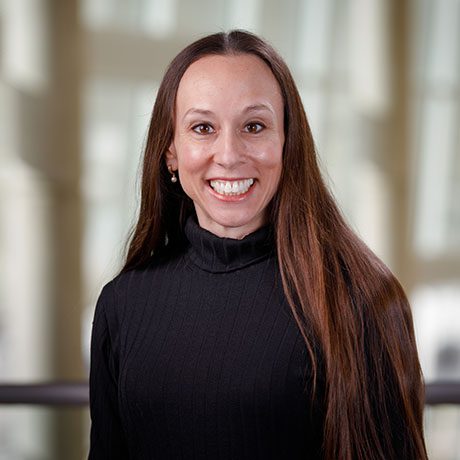 Athena Katharina Ramos
University of Nebraska Medical Center
Professional background: Athena Ramos is an Associate Professor in the Department of Health Promotion and is affiliated with the Center for Reducing Health Dis­parities, the Central States Center for Agricultural Safety and Health (CS-CASH), and the Global Center for Health Security at the University of Nebraska Medical Center (UNMC) in Omaha, Nebraska.
Ramos has a PhD in International Family & Community Studies from Clemson University and two Master's degrees – one in Business Administration (MBA) and one in Urban Studies (MS) from the University of Nebraska at Omaha.
She is an experienced administrator, program manager, and researcher with proven ability to develop and implement health, social, and human service programs with culturally diverse populations. She has over 20 years of experience in health promotion, community development, public engagement, and strategy design.
Research focus: Athena K. Ramos leads an outreach and engagement team and serves as principal investigator for multiple community-based health and social research initiatives in such areas as occupational health and safety within the agrifood system, immigrant integration, and community well-being.
Key engagements: Dr. Ramos is member of the Agricultural Safety and Health Council of America (ASHCA), AgriSafe Network, National Alliance for Hispanic Health, Global Alliance for Behavioral Health and Social Justice, the National Hispanic Network to Reduce Tobacco-Related and Cancer Health Disparities, and Welcoming America. She also serves on the Board of Directors for the International Society for Agricultural Safety & Health (ISASH), the Omaha Community Foundation, and Spark Community Development.
She was recognized as one of the "40 Under 40" by the Midlands Business Journal, one of the Ten Outstanding Young Omahans, the American Heart Association's Advocacy Volunteer of the Year, the Nebraska Latino American Commission's Inspiration Award recipient, and a WCA Tribute to Women Honoree. Recently, she was awarded the Carruth J. Wagner Faculty Prize in Public Health from the UNMC College of Public Health and named a "Science Defender" for her work during the COVID-19 pandemic.